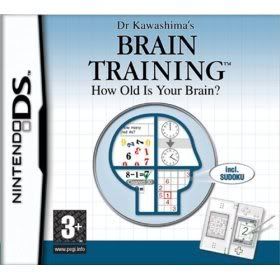 What would happen if you took three groups of 10 year old children and allowed:
One group to use Doctor Kawashima's Brain Training on Nintendo DS for 15 minutes a day.
One group to use Brain Gym activities for 15-20 minutes a day.
One group to serve as a control that did neither of the above?
Well
Derek Robertson has done precisely that in Dundee
. His early results suggest that it might just work - but are any differences statistically significant in this small sample size?
Come on Derek, we need to know!