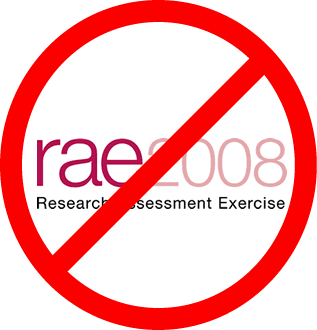 The Higher Education Funding Council for England has
launched a consultation
on proposals for overhauling the Research Assessment Exercise (RAE). The proposed Research Excellence Framework will make more extensive use of quantitative indicators - particularly in the science-based disciplines - in comparison to the current system. It will ensure that future research funding allocations are based on rigorous assessment of quality, while offering reductions in cost and burden.
For science-based disciplines, a new bibliometric indicator of research quality is proposed, based on the extent to which research papers are cited by other publications. This new indicator will be combined with research income and research student data, to drive the allocation of HEFCE research funding in these disciplines.
For the arts, humanities and social sciences (where quantitative approaches are less developed) we will develop a light touch form of peer review, though we are not consulting on this aspect at this stage.
Umm, hooray ???